Seeing a Psychologist about Sleep Disorders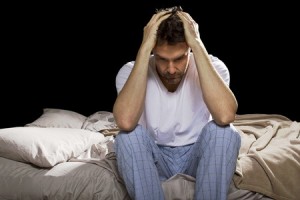 In many cases, people experience insomnia because they develop a pattern of behavior that interferes with good sleep habits. Sleeping difficulties are often connected to underlying problems such as stress, depression or anxiety.
It is a good idea to consult with a physician or another medical professional to learn if medical issues may be contributing to your sleep difficulties and treat related medical problems. Seeing a psychologist may also help you address sleep problems. Psychologists can help people change their behaviors and manage the thoughts, feelings and emotions that can interfere with a healthy night's sleep. Licensed psychologists have the professional training and skills to treat individuals suffering from depression and anxiety, which have been linked to sleep problems like insomnia.
In working with a psychologist, you can expect to talk about your overall physical and emotional health, and your health beliefs and behaviors. A psychologist will help you identify any underlying stressors and behaviors that may be interfering with sleep.
A psychologist may ask you to keep a sleep diary with information about your routines and behaviors. This can help the psychologist identify patterns of behavior that might be interfering with sleep. For instance, if you have a habit of exercising at night or watching television in bed, your psychologist can help you take a look at how your routines impair sleep, and help you find alternatives. The psychologist may also teach you relaxation techniques to help you learn to quiet your mind and unwind before bed.
-Reprinted from American Psychological Association (http://www.apa.org/helpcenter/sleep-disorders.aspx)