Gastrointestinal Problems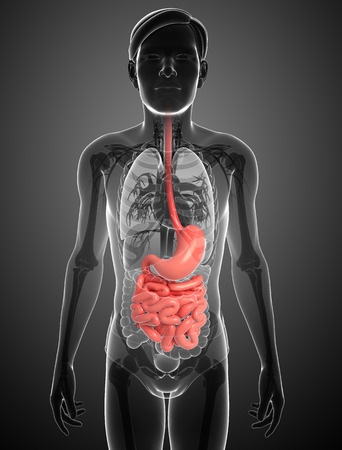 Stress is an inevitable part of our lives and can have a major impact on one's physical health. The gastrointestinal (GI) tract is one of the first systems in the body to experience the consequences of stress.  Some people have particularly sensitive intestinal systems and/or have developed disorders like Ulcerative Colitis, Crohn's Disease or Irritable Bowel Syndrome (IBS).  It is important to know that stress can make GI symptoms worse or more difficult to manage. Additionally, living with chronic and unpredictable GI symptoms can be stressful and affect work, family, romantic relationships, and one's overall quality of life.
In addition to the toll stress takes on physical health, it can also increase one's risk for depression, anxiety, and sleep disturbance. Health psychology interventions that address stress, lifestyle factors, and in some cases, intestinal symptoms directly, can provide helpful tools to manage GI conditions, gain control over one's symptoms, and improve physical health and mental well-being.  Research has even shown some of behavioral treatments we offer are even work better than medications in some cases.
Health psychologists/behavioral interventions can help with:
•    Ulcerative Colitis                            •    Crohn's Disease
•    Celiac Disease                                •    Dyspepsia
•    Gastroparesis                                 •    Abdominal Pain
•    Fear of Food/Eating                       •    Constipation, diarrhea, nausea, bloating, etc.
•    Coping with/adjusting to illness      •    Following a Medical/Nutritional Regimen
What to Expect Your First Visit
Your first visit consists of a psychological Gastro Intestinal (GI) evaluation. Please bring your ID and insurance card with you. You will meet with a health psychologist for a full clinic interview to go over your Gastro intestinal condition, medical history, and how your GI symptoms are affecting your life. You will also complete a series of psychological tests. These are paper pencil tests in our office and there is no time limit. You may be mailed a packet of these tests prior to your appointment. If you could complete this packet and bring it to your evaluation, it would shorten the length of your appointment. There are other tests that will have to be completed in the office. Some of these tests have general psychological questions that may seem unusual. Please just answer them to your best ability. Please bring your reading glasses. If you have difficulty reading, we have some of tests on audio, or you could have a friend or family member assist you with the completion of the test.
The health psychologist will take the information from talking to you, your psychological testing, and your medical records to compile a psychological GI evaluation. This will include treatment recommendations for your benefit.
Treatment:
Treatment will include relaxation training, cognitive behavioral techniques, biofeedback, sleep training, and improvement in coping skills. Sessions usually last  45 minutes for 6-8 sessions.