Erica Adams, Ph.D., ABPP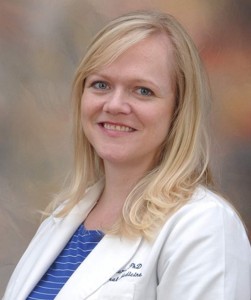 Dr. Adams is a licensed counseling and health psychologist. She is licensed in Kentucky, Florida, Indiana, and West Virginia. She is a Kentucky native and received her undergraduate degree in psychology from the University of Kentucky, her Masters in Clinical Psychology from Eastern Kentucky University, and her Ph.D. in Counseling Psychology from the University of Louisville. She completed an internship in clinical and health psychology at the Dayton VA Medical Center and a post doctoral fellowship in pain at the Tampa VA Medical Center.
She is the past health psychology representative for the Kentucky Psychological Association. She is a member of the American Pain Society and the Pelvic Pain Society. She is an adjunct professor at the University of Louisville Counseling Psychology program. She specializes in chronic pain, pelvic pain, gastro intestinal disorders, headache, sleep, cardiac rehab, bariatric, pre-surgical spinal cord stimulator, and intrathecal pain pump evaluations. Dr. Adams is board certified in clinical health psychology.
Dr. Adams also has a concierge health psychology practice that can be reached at www.embodiedpsychservices.com