Bariatric Surgery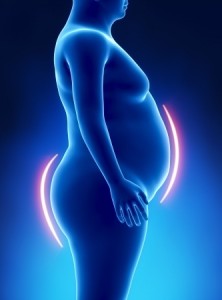 Bariatric surgery (Roux en Y Gastric Bypass, Gastric Sleeve, Lap Band) is a permanent medical procedure designed to treat Morbid Obesity.  It can eliminate or reduce co-morbidities (diabetes, hypertension) . A pre-surgical psychological evaluation is a standard of care prior to bariatric surgery and required by most insurance companies. The purpose of the evaluation is to determine level of psychological appropriateness for bariatric surgery, develop a treatment plan to maximize weight loss, and make sure realistic expectations for surgery are in place.   While certain conditions are contraindicated for bariatric surgery, others may just need brief treatment prior and/or following surgery.
What to Expect Your Evaluation
Your first visit consists of a psychological pain evaluation. Please bring your ID and insurance card with you. You will meet with a health psychologist for a full clinic interview to go over your eating, medical history, and how the weight is affecting your life. You will also complete a series of psychological tests. These are paper pencil tests in our office and there is no time limit. You may be mailed a packet of these tests prior to your appointment. If you could complete this packet and bring it to your evaluation, it would shorten the length of your appointment. There are other tests that will have to be completed in the office. Some of these tests have general psychological questions that may seem unusual. Please just answer them to your best ability. Please bring your reading glasses. If you have difficulty reading, we have some of tests on audio, or you could have a friend or family member assist you with the completion of the test.
The health psychologist will take the information from talking to you, your psychological testing, and your medical records to compile a psychological bariatric pre-surgical evaluation. This will include treatment recommendations for your benefit that will also be forwarded to your bariatric surgeon. If any treatment is required, the psychologist will inform you and make the appropriate referral.
Treatment
If you require psychological treatment prior to surgery, your evaluating psychologist will not perform such treatment. This is a conflict of interest as the psychologist has a say on whether you have the surgery and does not need to appear to benefit from ordering treatment. You will be referred to another provider for treatment. If you need psychological treatment after surgery, you are more than free to see your evaluating psychologist. Treatment often includes issues such as depression, anxiety, food aversion, binge eating, and sleep.