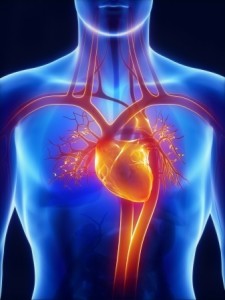 The links between heart disease and mental stress have been well studied. The American Heart Association has formally recognized depression as a risk factor for poor outcomes following a cardiac event and has recommended regular depression screening. After a heart attack, up to 65% of people develop some depression. Anxiety is also common. Fear of having another cardiac event can lead to preoccupation with physical symptoms and reluctance to resume regular activities. Anger, poor sleep, untreated sleep apnea, and unhealthy habits such as smoking and poor diet also influence our heart greatly. People worry about how their heart disease will affect their work, their relationships and their independence.
What to Expect Your First Visit
Your first visit consists of a psychological Cardiac evaluation. Please bring your ID and insurance card with you. You will meet with a health psychologist for a full clinic interview to go over your cardiac condition, medical history, and how your cardiac symptoms are affecting your life. You will also complete a series of psychological tests. These are paper pencil tests in our office and there is no time limit. You may be mailed a packet of these tests prior to your appointment. If you could complete this packet and bring it to your evaluation, it would shorten the length of your appointment. There are other tests that will have to be completed in the office. Some of these tests have general psychological questions that may seem unusual. Please just answer them to your best ability. Please bring your reading glasses. If you have difficulty reading, we have some of tests on audio, or you could have a friend or family member assist you with the completion of the test.
The health psychologist will take the information from talking to you, your psychological testing, and your medical records to compile a psychological cardiac evaluation. This will include treatment recommendations for your benefit.
Treatment:
The goal of psychological treatment is to help you feel more in control of your health. Effective treatment of depression with therapy and/or medication can improve mood and reduce risk of future cardiac events (Davidson et al, 2010).  We provide tools to reduce anxiety and stress so that fear does not control what you do. We problem solve strategies to improve sleep and help you adhere to treatments for sleep apnea.  We create plans to help you succeed at quitting smoking, changing your diet, or getting more exercise.  We will communicate with your cardiologist, cardiac rehabilitation team, or primary care provider to help you reach your goals.
Treatment sessions are approximately 30 minutes for 4-6 sessions.