Jonathan D. Cole, Ph.D., ABPP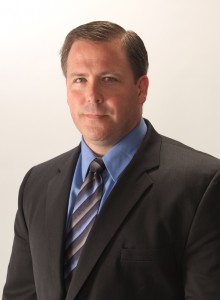 Dr. Cole is a board certified clinical health psychologist. He is licensed in Kentucky, Mississippi, West Virginia and Indiana. He is a Kentucky native and received his B.A. in psychology from the University of Kentucky,  a Masters in Clinical Psychology from Eastern Kentucky University, and his Ph.D. in Clinical Psychology from the Illinois Institute of Technology in Chicago. He completed a clinical and health psychology residency at the Biloxi VA Medical Center and a fellowship in health psychology and pain management at Sun Coast Pain Management Center in Ocean Springs, MS.
He served as adjunct faculty at the University of Southern Mississippi and is the current training director for the health psychology practicum program at Bluegrass Health Psychology. He is a founding board member and past president of the Kentucky Pain Society,  past board member and secretary of the Southern Pain Society, and a member of the American Society for Metabolic and Bariatric Surgery, Southern Headache Society, Kentucky Sleep Society, and Kentucky Psychological Association. He specializes in pre-surgical pain, bariatric, and spine evaluations as well as treatment of chronic pain, sleep, headache, pre-surgical spinal cord stimulator and intrathecal pain pump evaluations.