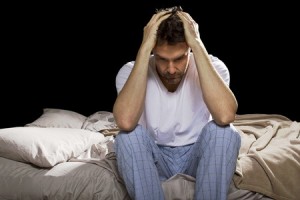 Difficulty going and/or staying asleep on a regular basis meets the criteria for insomnia. Insomnia can cause fatigue, lack of concentration, depression, and anxiety. Insomnia is often started by a large stressor but often develops a life of its own.  Cognitive behavioral treatments for insomnia have been demonstrated to be more effective than medication.
What to Expect Your First Visit
Your first visit consists of a psychological sleep evaluation. Please bring your ID and insurance card with you. You will meet with a health psychologist for a full clinic interview to go over your sleep, medical history, and how the sleep is affecting your life. You will also complete a series of psychological tests. These are paper pencil tests in our office and there is no time limit. You may be mailed a packet of these tests prior to your appointment. If you could complete this packet and bring it to your evaluation, it would shorten the length of your appointment. There are other tests that will have to be completed in the office. Some of these tests have general psychological questions that may seem unusual. Please just answer them to your best ability. Please bring your reading glasses. If you have difficulty reading, we have some of tests on audio, or you could have a friend or family member assist you with the completion of the test.
The health psychologist will take the information from talking to you, your psychological testing, and your medical records to compile a psychological sleep evaluation. This will include treatment recommendations for your benefit.
Treatment
Treatment includes cognitive behavioral treatment for insomnia which has been found to be more effective than sleep medication. Patients generally do better in treatment after they have discontinued sleeping medication under their physician's supervision.  Treatment includes stimulus response training, resetting circadian rhythms, sleep restriction, relaxation, and addressing irrational thoughts regarding sleep.  We also assist you with CPAP tolerance training if needed. Treatment usually takes 4-5 30 minute sessions over the course of 6-8 weeks.
*** Please not that if you have Bipolar Disorder or a Seizure disorder, treatment may take longer as aggressive sleep restriction may not be available to use.
Sleep Log
Please download form and prepare in advance to your appointment:  Patient Sleep Log 2015